A Failing System
2022

electrical junction box, cables, stage light

Performance
Physical Computing
System Integration
A Failing System is a site-specific intervention within a series of live performances. I try to fix the electrical/lighting system in the venue that seems to be making noise and going out of control. Like frequent failures in my learning experience, the mental frustration/exhaustion is embodied by physically moving back and forth and reaching beyond the stage.
Failing is learning. The process is a product on its own.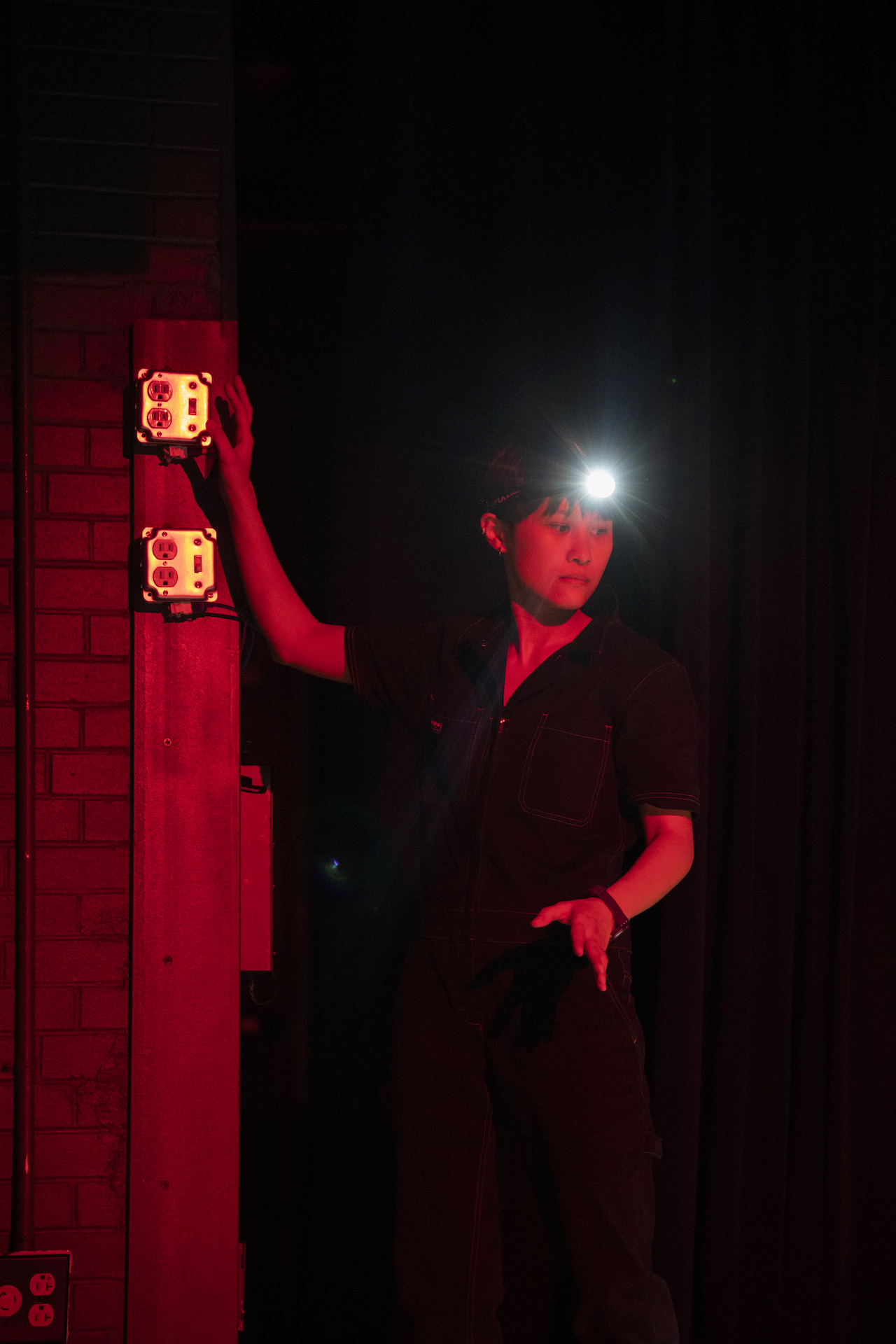 photos and videos by NYU ITP Documentation Lab
---






video by Tuan Huang



---
Process