Lamp Hat
2022

lamp shade, custom PCB, LED

Wearable
Physical Computing PCB Design
Lamp Hat is the ultimate fashion accessory in 2023. It not only looks cool when you wear it but helps with social anxiety and sensory overload. When you want to avoid eye contact and take a break from the outside world, but you just don't want to move, wear Lamp Hat over your head to cover your upper face to signal "unavailable" to the people around you while continuing tasks under a personal reading light. When it's off of your head, it can also function like a regular table lamp.

Light engine assembly process


The light engine in the lamp shade is three layers of ring-shaped PCB (printed circuit board) with surface mount LED. Two top rings each have 128 side-emitting LEDs, function as the color-changing light source for the lamp hat, and can be switched on/off by a pull chain. One bottom ring has 64 white top-emitting LEDs, face down to function as the reading light, and its brightness can be controlled by a knob.


Motherboard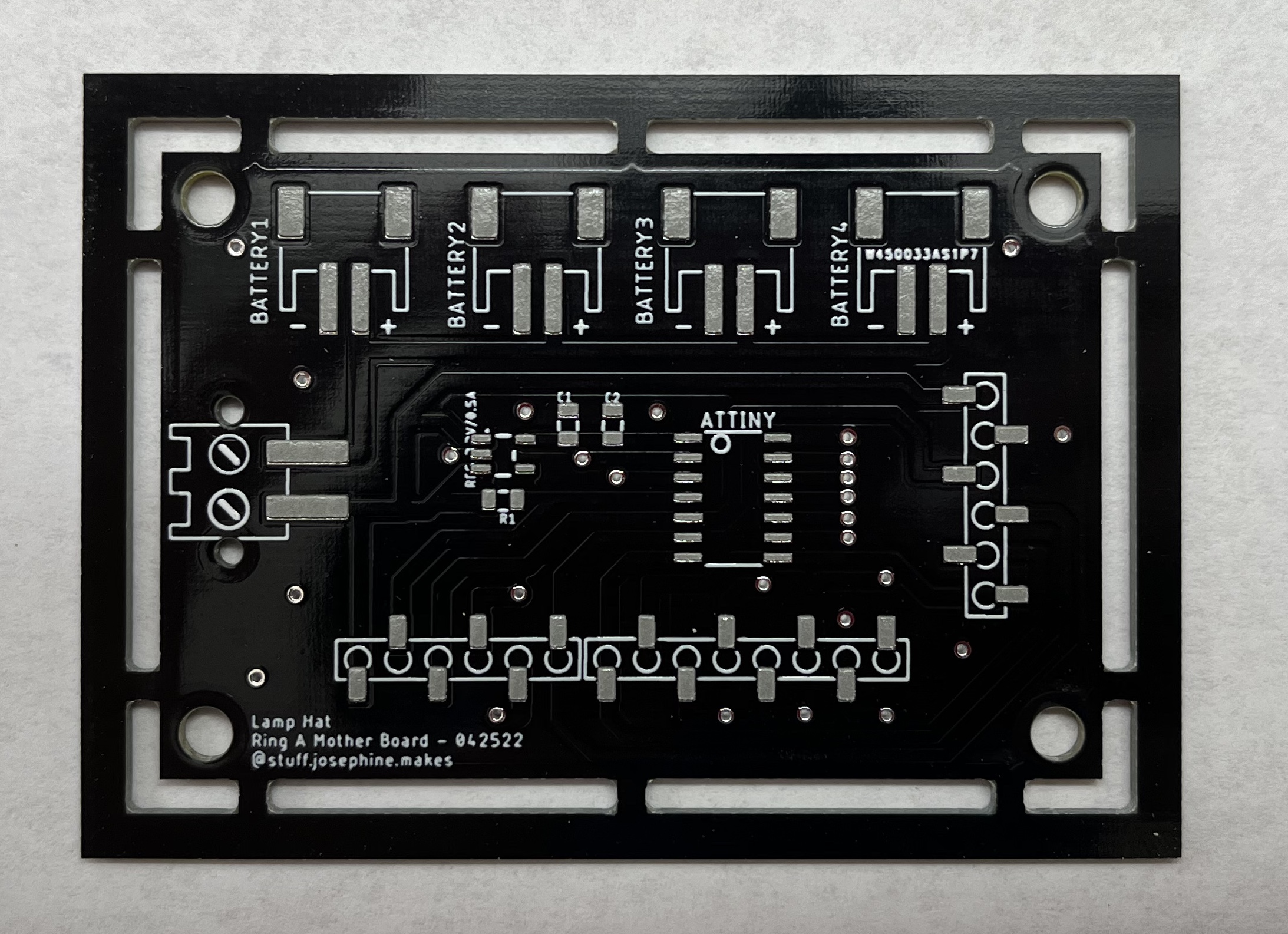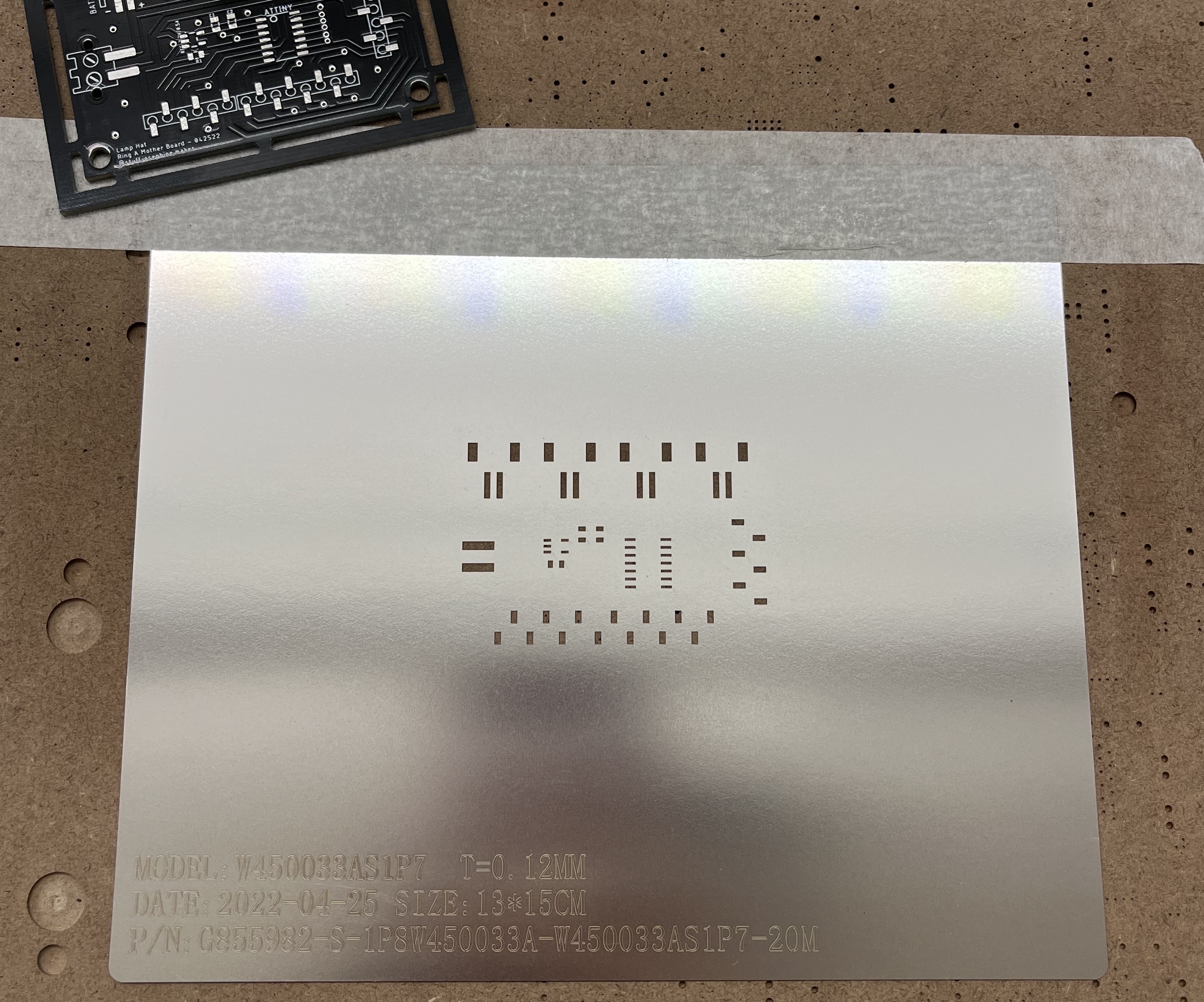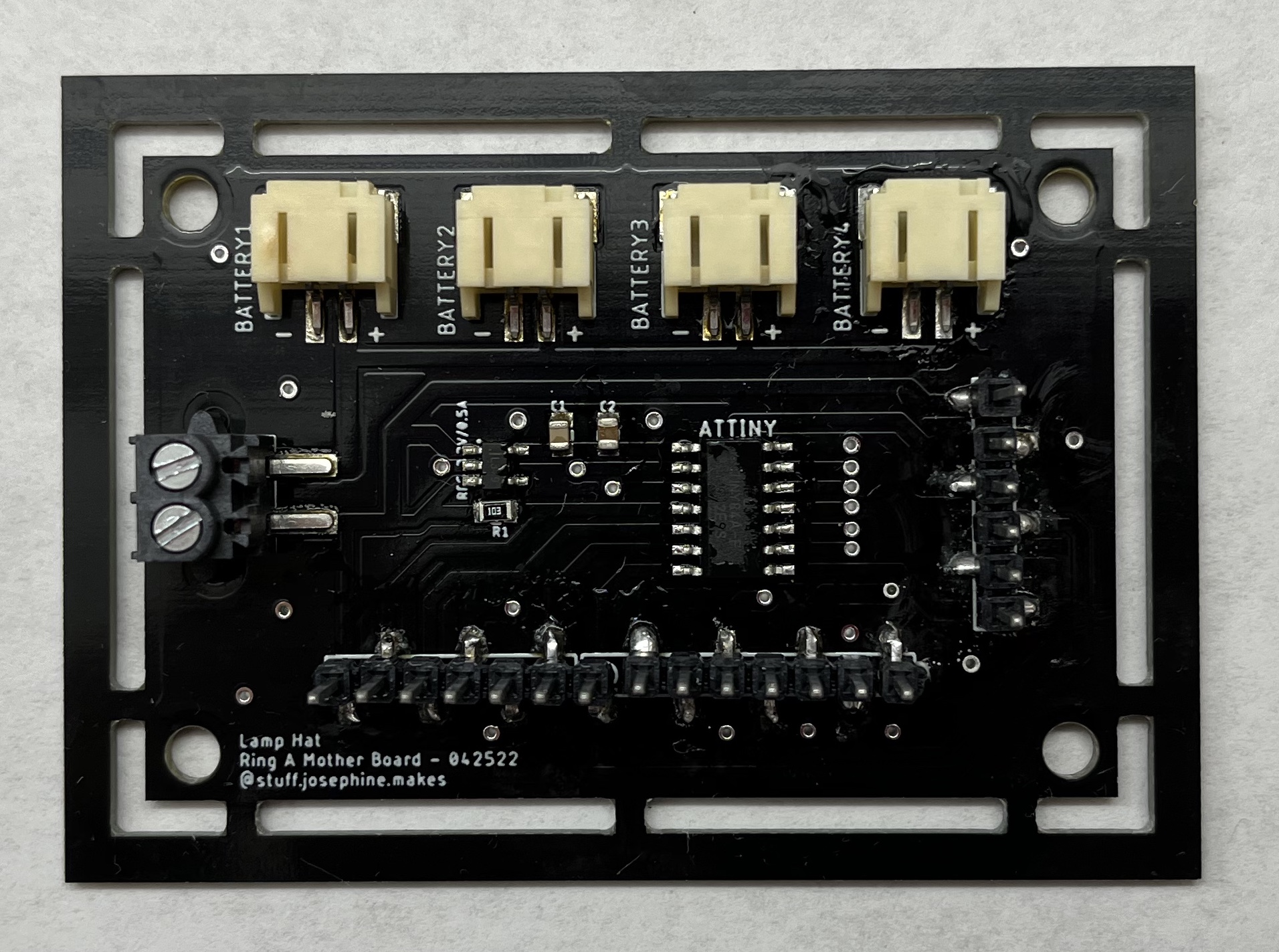 Ring Board A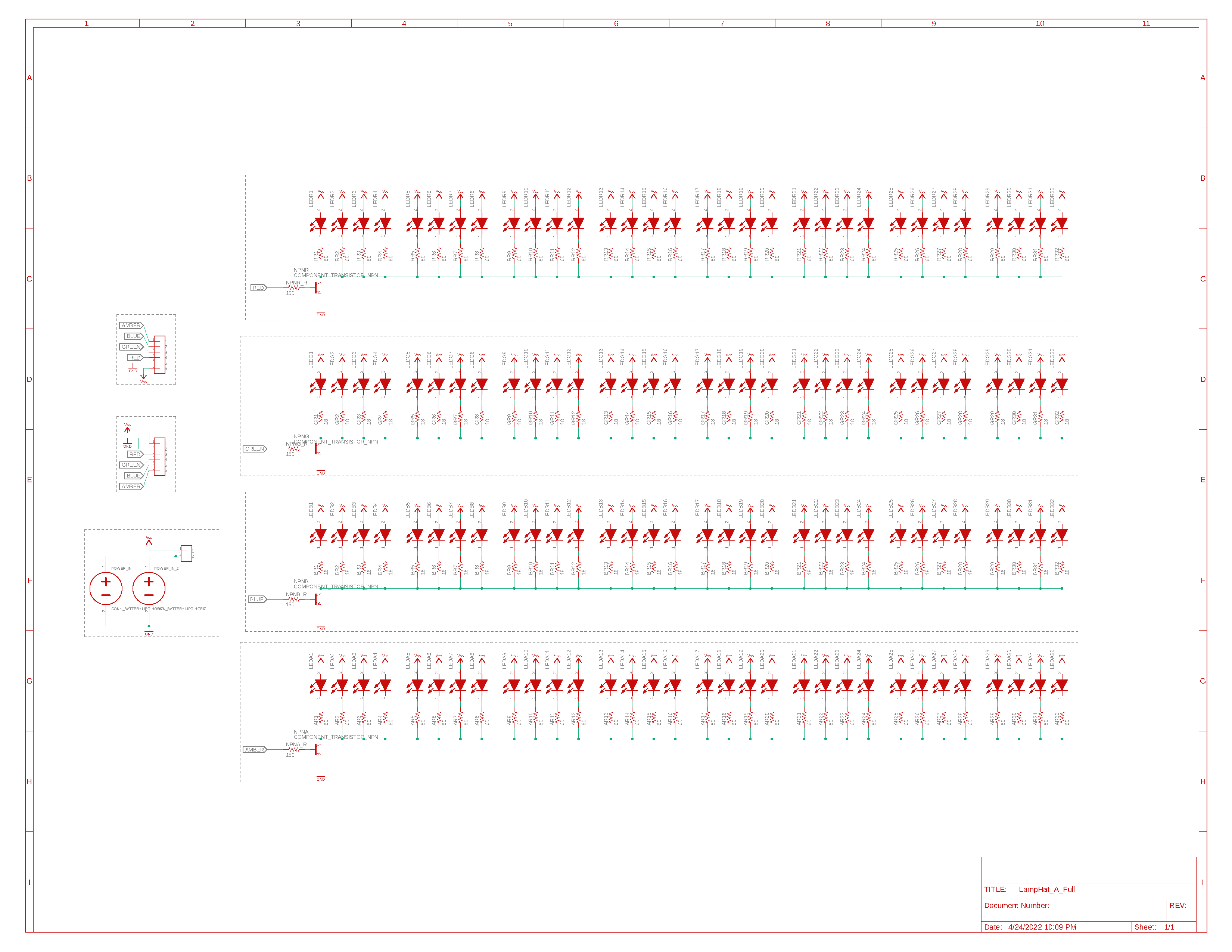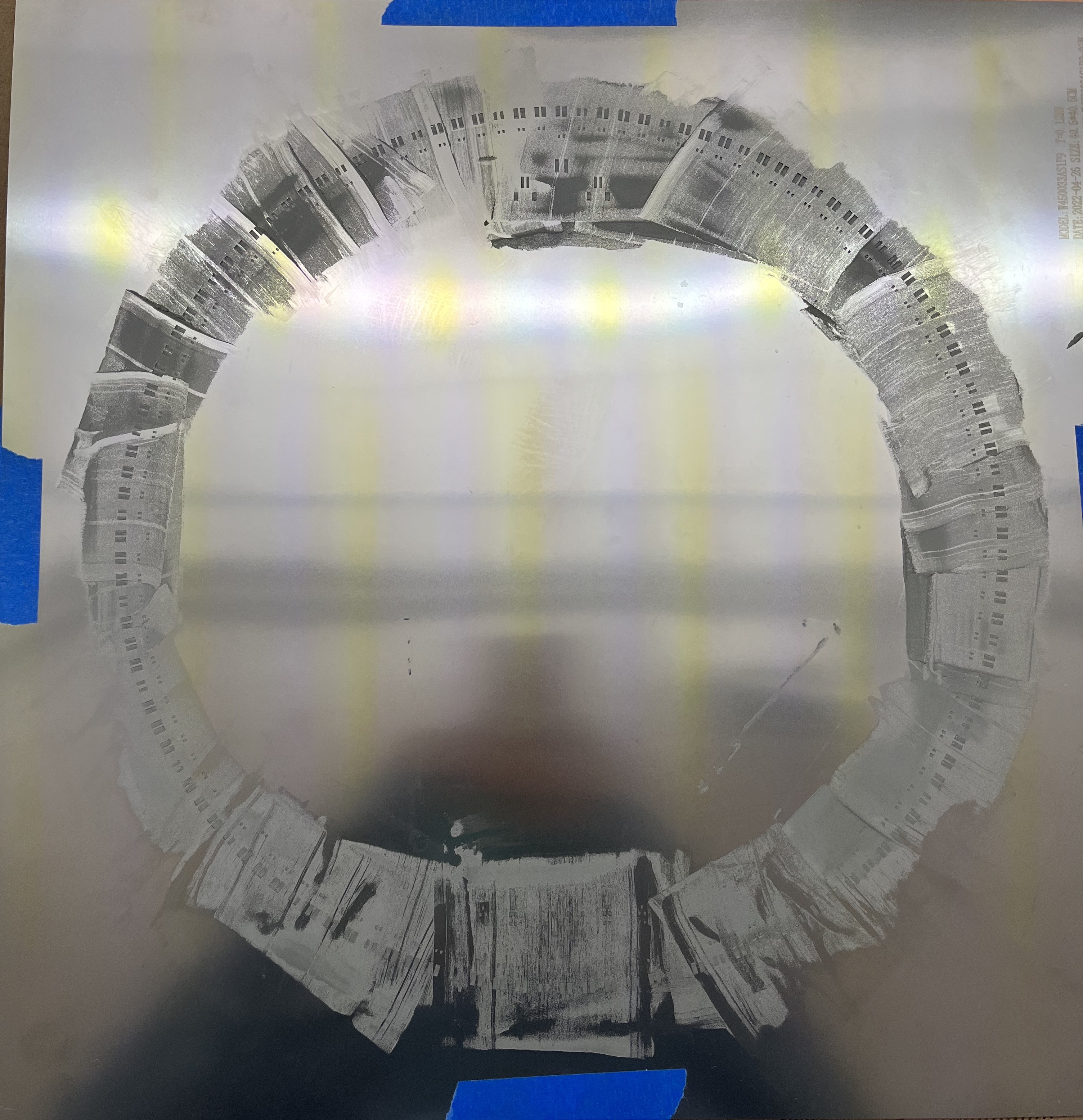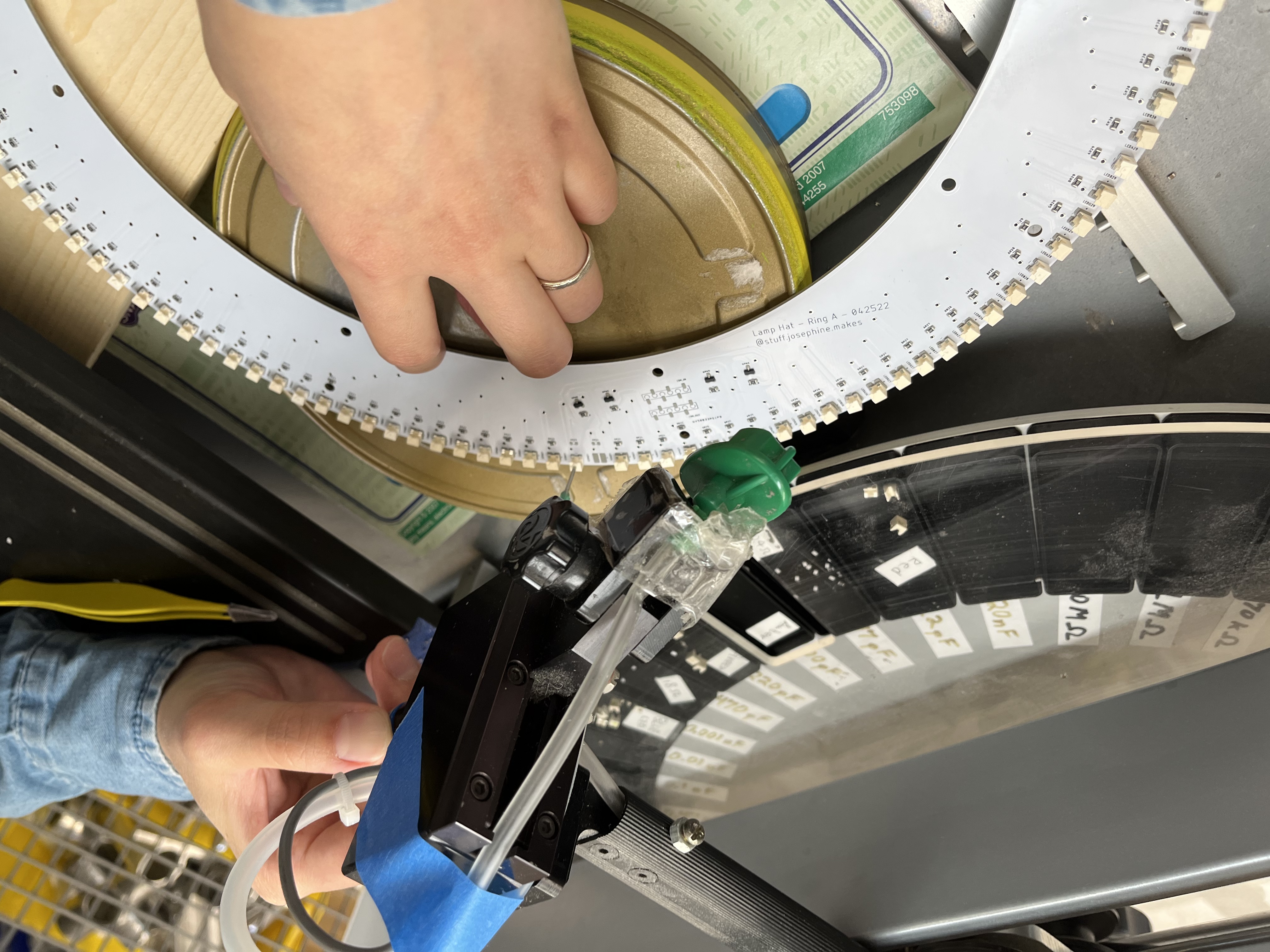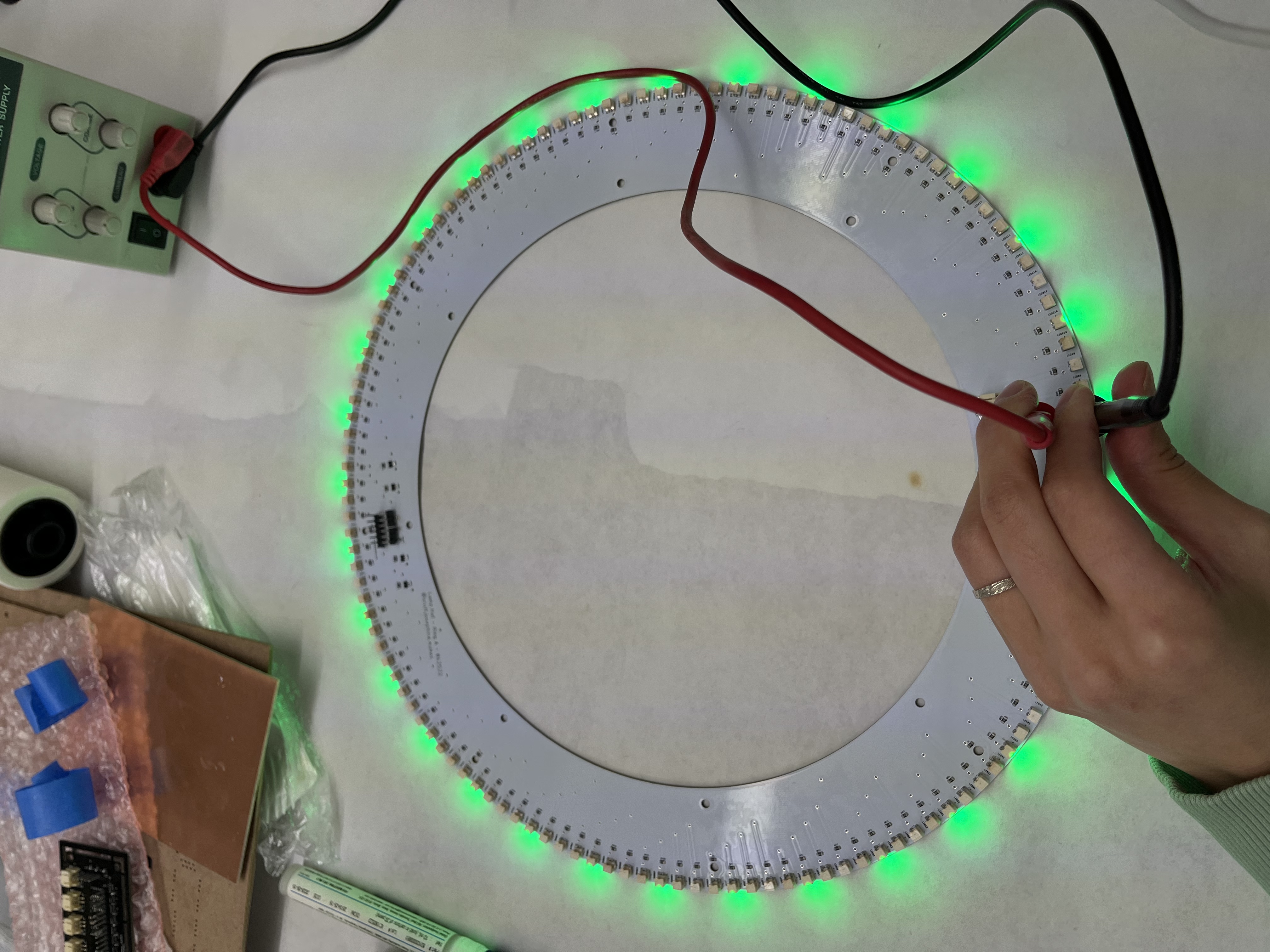 Ring Board B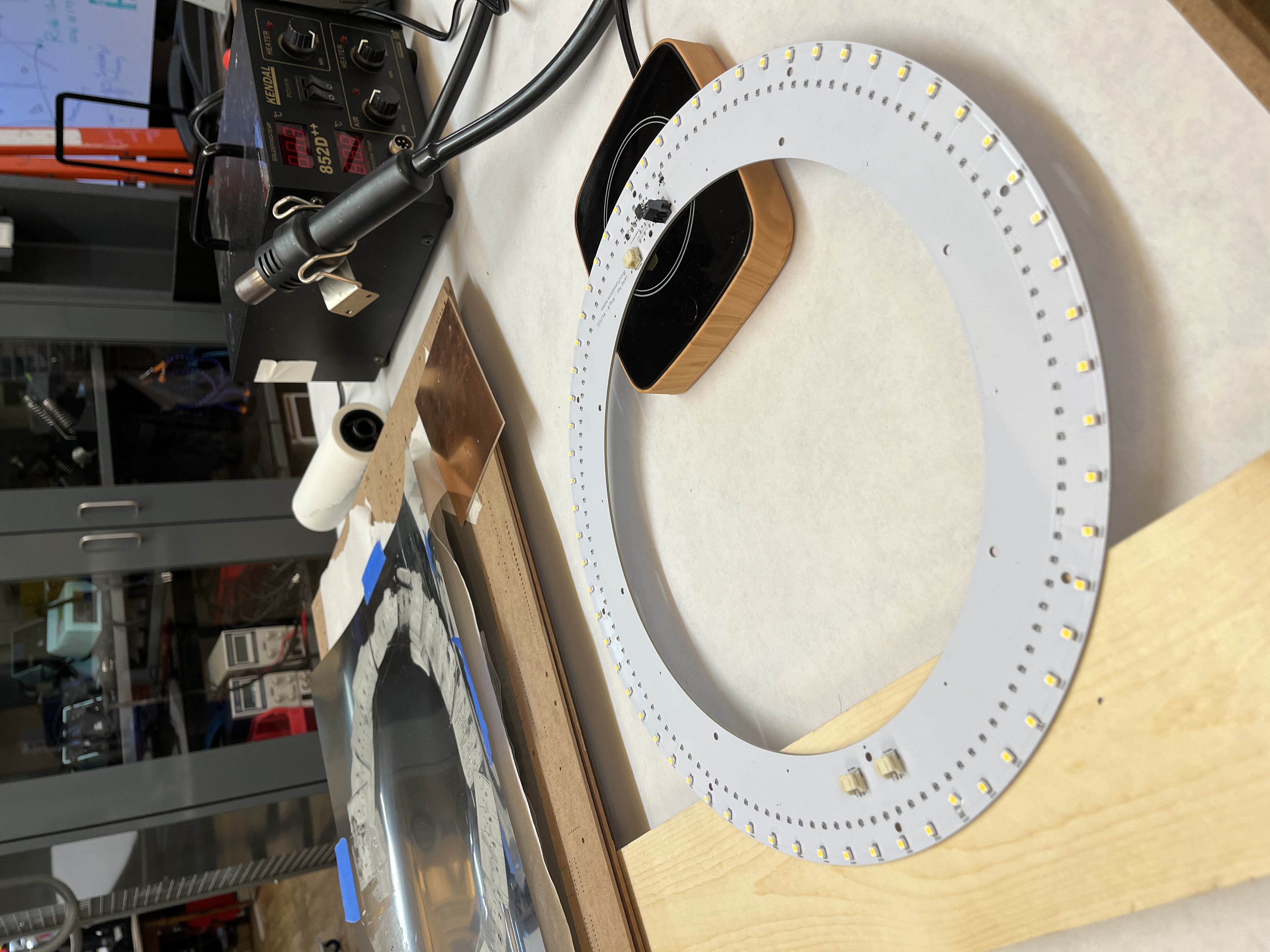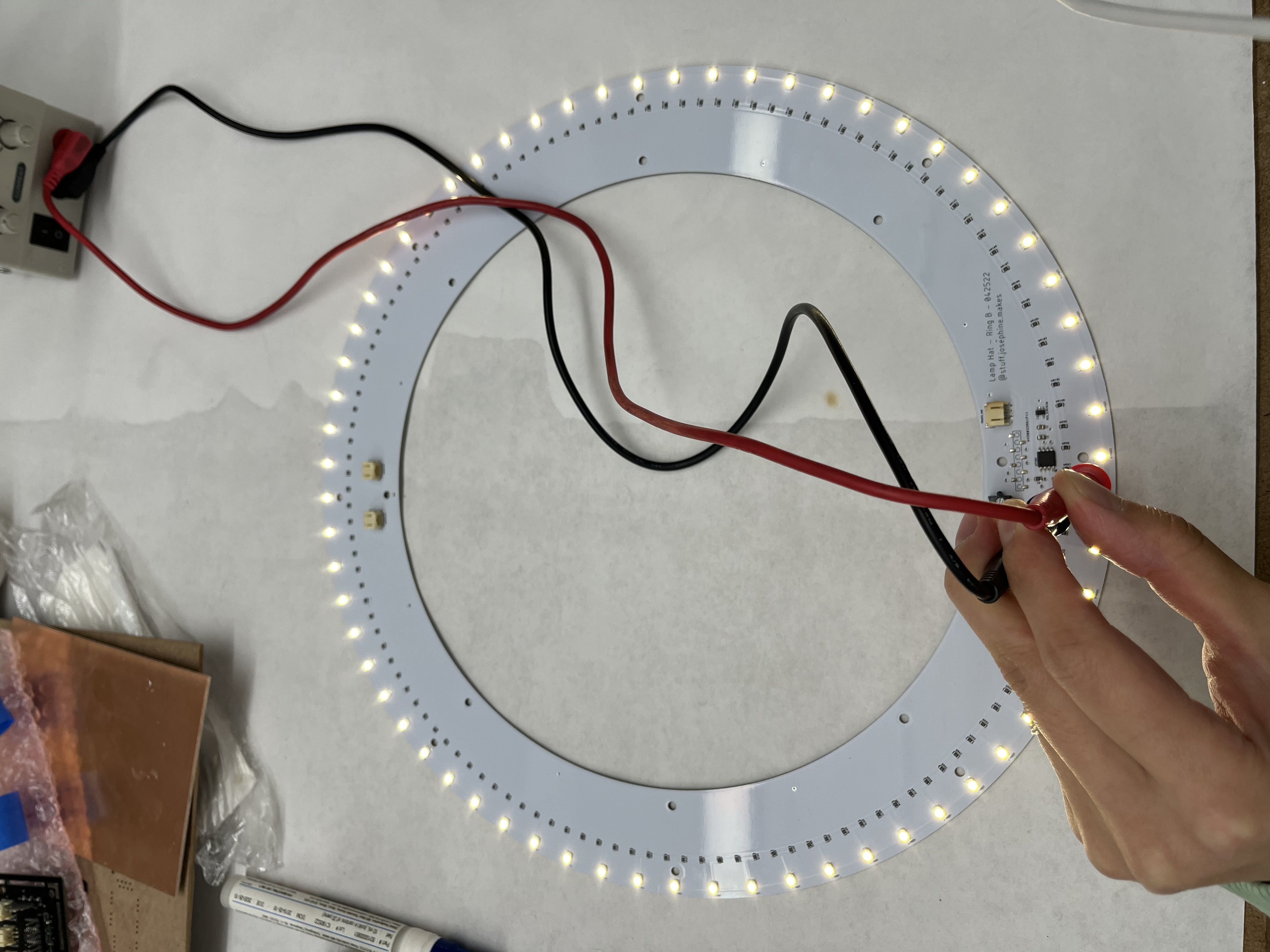 Assemble All Boards